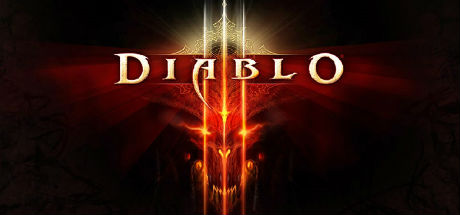 El Diablo the Third, most hated game of a beloved series.  Ok, not that many people hated it, but this one really had some rough waters to wade through.  From the epically terrible launch, to always online requirements, to real money auction houses, D3 quickly became a test case of what not to do with a game.  Stuck in an ironic "development hell" for 11 years, it was revised about 3 times which means concepts get muddied and diluted.
Gameplay / Control
The one thing I will never understand about these kinds of games is the top down controls.  Every instinct makes me want to go WASD and that usually ends up with me using up all my potions and doing other random actions.  Seriously, just let us use the normal movement keys!  It's like making you use the shoulder buttons on the PS3 controller to move in CoD.  But I guess that's more of a genre thing.  Anyways, controls are like driving a car from the back seat using 2x4s taped to your feet, but for the genre it's fine.
Gameplay-wise, well… In this world, there would definitely be no shortage of clothing.  You can get an entire wardrobe from tripping over a squirrel.  I know I know, it's the genre, but still…  Other than that, the actual magicy / swordsy combat stuff is pretty good.  The only main concern here, as with any Blizzard game, is that you need to use "THE" spec to do well.  All other specs can do ok, but you'll die horribly if you didn't use the "THE" spec of awesome.
Do I even need to mention the "always online" fiasco?  No?  Ok.
Replayability / Interest
So dungeon crawlers are supposed to be like the ultimate "replayable" games.  Took me all of 10ish hours to beat and was kind of confused as to what to d next… Apparently you play it again!  Now, I've played games over and over… Fallout 3, Skyrim, FF7, FF Tactics… Grinding, leveling, replaying; these were all fine.  But with D3, it just seemed tedious and forced.  I didn't make it past Act 1 in the second go around before I was done.  Maybe a lot of people are ok with this, but after playing some other dungeon crawlers like Torchlight, there's something just lacking in D3.  If I had to guess, I'd say the story is either too shallow and lacking of quests and meaningful & engaging content… Or not shallow enough to just allow you to freeroam without being lead along by a story.
TL;DR  - I lost interest very quickly and TL2 felt like a much more replayable game.
Innovation
3rd in the series, part of a large established genre, simple spells/attacks/skills… It bubbles over with innovation!  Sarcasm!  I guess some cool things was um… the… real money auction house?  Ha!  Ok, I'm not really finding anything overly groundbreaking here.  I'm wondering if letting a game sit in development for so long, the genre and technology just pass it by.  I guess it looks kind of pretty and they added a new class…
Style/Art
Gritty and bloody.  Certainly a gothic paradise.  I did enjoy this aspect of the game.  It had an immersive feel with it's dark and dingy look.  Even the iconography and seriously christian overtones brought it all together in a cohesively visual game.  So… thumbs up!  Blizzard knows how to make a landscape look purdy!
Uncanny Valley Factor
Well, one thing you can really say for ol Blizz is that they go all out for their FMVs!  Very nice!  But they also probably worked on that for the majority of the 11 year development… ok ok, that's all lies, but man did they take forever!  I'd love to slam the character models in game for bad UV… buuuut they are like 2 pixels tall on your screen so there's really not a lot to get wrong.  I suppose if I had to say anything, the armor on Diablo looks a bit wonky (yeah, they're boobs), but that's not a UV problem.
Conclusion
I had a lot of fun for the first 10 hours of gameplay; despite dieing a lot with my "less than desirable" build.  But $60 for 10 hours isn't good enough.  It had a lot of potential, and maybe one of its incarnations during development might have been better, but the final product seemed disjointed and rushed, despite the amount of dev time.  When indie games can run circles around the AAA release, something is wrong.  But that's another argument.  If you are a diehard Diablo player, it's a good one to try out.  If you are new to the series or genre, avoid at all costs and try out the Torchlight series.
5/10 Shakes